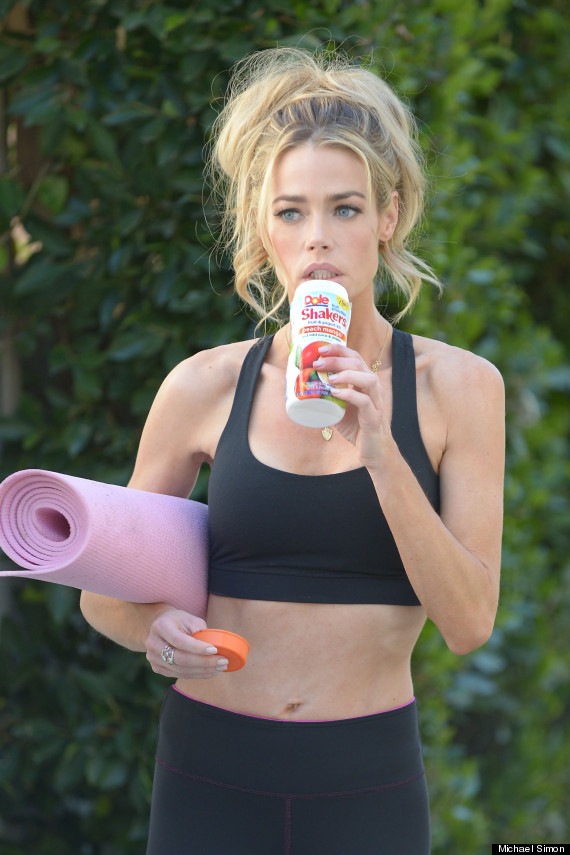 So this morning, I was going through my usual routine: drying my hair while thumbing through the latest US weekly when I saw this article about Dennis Richards. It was a little snippet of her leaving the gym in a sports bra and shorts quoted saying "I love to work out. It's my favorite thing". My first thought, ha yeah, not me. I don't know about you, but when I get home from work the only thing I'm thinking about is my couch. Perhaps sometimes I think, 'is there a real housewives I can watch while I am sitting on my couch?'. But, let's be clear, working out is not my favorite thing to do in the world. It is always a fight to get my butt to the gym. However, once I get there, I love it. I socialize, go on the treadmill, all while catching up on my Kardasian's. I am a strong believer in organized classes. I have made many of my friends in these organized classes, such as body pump. I love my body pump girls!
I'd rather nap than work out
Well right now, I have a new obsession, Zumba. I know, I am so late on this trend, but a few weeks back I was in the gym on Saturday morning and I saw a bunch of girls who looked like they were having fun going into this class. I thought meh why not. Maybe I'll at least make some new friends. Well, let me tell you, best class ever! It's an intense one hour class taught by this bundle of energy 55+ lady with the cutest body you will ever see. It's so high energy. She even has actual groupies who go in the front row and know all the dances before she even starts. It is my obsession. I download the songs on my ipod and talk about it constantly with Joanne and my mom. In fact, when Joanne comes up here in May, we will be going to one of these Zumba classes. I'm starting to think I'm like little sex pot Dennis Richards with her "I love to work out" mentality.
For all you gym goers, here is my favorite after gym dinner/lunch/breakfast depending on the time of day. Not sure how super healthy it is, but it sure tastes good.
Chopped strawberries

Chopped pineapple

Chopped banana

Almond Milk

Scope of whey protein
Fill a glass with strawberries, pineapple, and banana. Don't pack it down. Just loosely place in glass. Then, fill glass with almond milk all the way to the top. Dump glass into blender and add scope of whey. Blend until smooth and enjoy!
If you want it colder, freeze your fruit. Make sure the fruit is fresh and not with any added syrup.