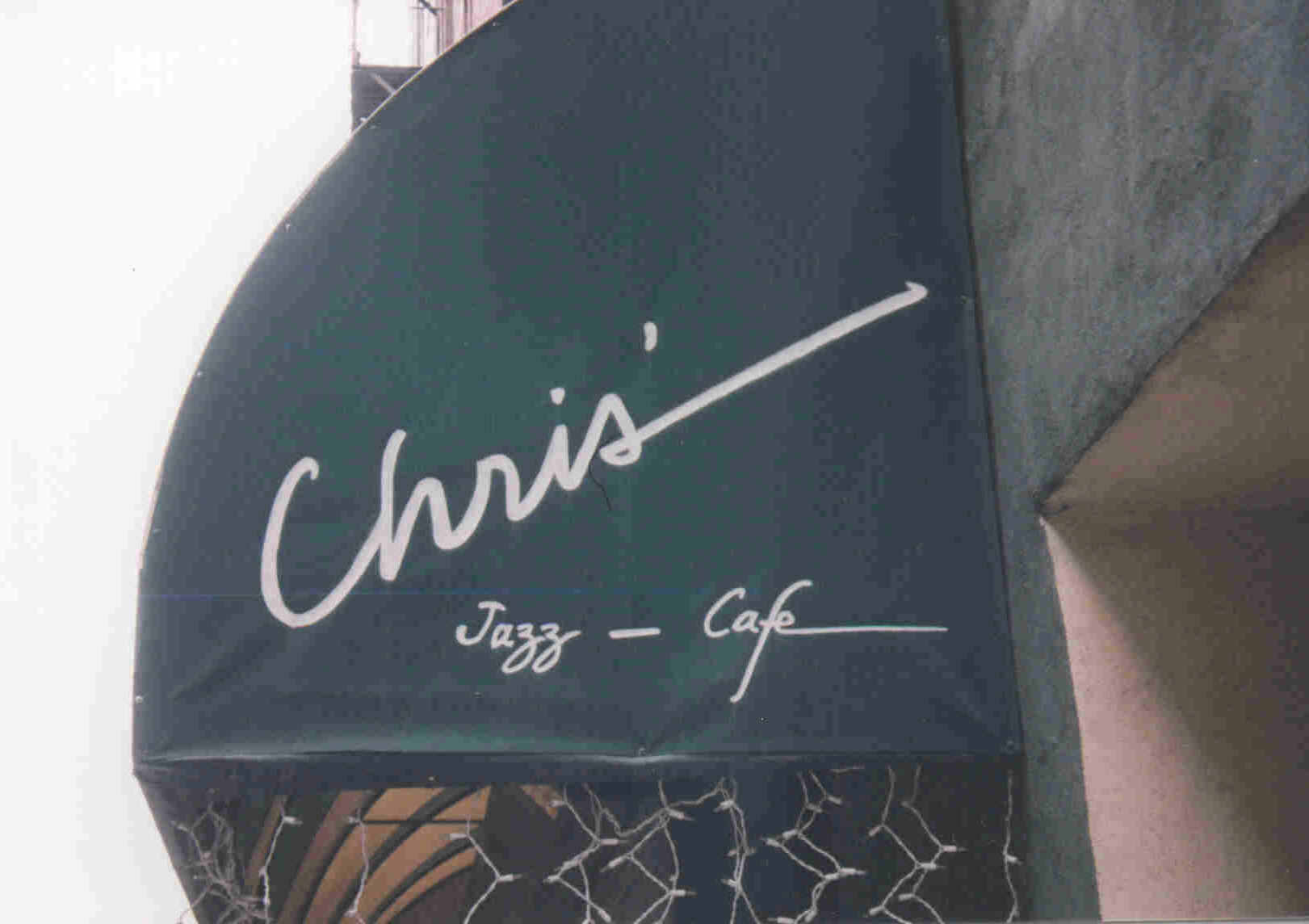 Last Friday, David and I celebrated Valentine's Day doing something I have been begging him to do for years, see live jazz. I am a big fan of live music, any live music, while my more mild mannered husband prefers a quiet evening setting. Since I'd never been to a live jazz show, I thought it would be something fun and new for us to try. We went to Chris' Jazz Cafe. I lived in the city for 2 years several years back and probably walked by this hidden gem countless times. After some research, David discovered this was the premiere place to see live jazz in Philadelphia.
Chris' Jazz Cafe is the true definition of dinner and a show. While we were eating dinner, we listened to the amazing jazz played by trumpeter, Wallace Rooney, and his band. I am truly in awe of real musical talent so needless to say I was awestruck throughout their entire 2 hour performance. David and I were fortunate enough to get a table up close to the performers. We were seated at 7 and the show started at 8 so it was a perfect combination of having some time to talk followed by experiencing the jazz performance throughout the rest of our meal.
The meal and wine were both fabulous but one dish I wanted to highlight was the crawdaddy pot pie. David and I had this featured appetizer and it was truly a fight to get the last bite. The pot pie was loaded with crawfish and the flavor was creamy and warm. It was definitely a dish we don't see much which was why we decided to give it a try. We were so glad we did. In case you wanted to be adventurous and give this recipe a try I've linked it here. I think I, however, will leave this one to the professionals at Chris' Jazz Cafe.