Allllllrighty then
Well the culmination of Hollywood awards season is upon us, the Oscars. In fact as I write this, I am stealing quick glances at the stars strolling down the red carpet. I grew up watching many many movies. Patrick Swayze as the infamous Johnny Castle in Dirty Dancing was practically a member of our family. I still swoon every time I hear 'nobody puts Baby in the corner'. My sister and I would watch and rewatch movies and then drive our parents crazy quoting the movies continuously. Just ask Jen. She does one mean Ace Ventura impression.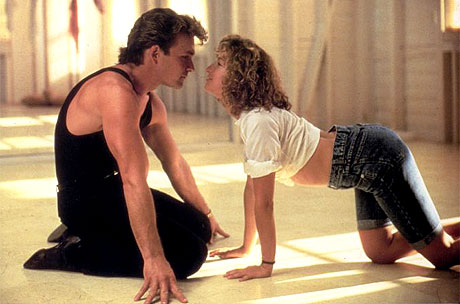 So what else goes with movies other than popcorn? We grew up eating a homemade caramel popcorn. It would be a special weekend treat and every so often I still make it for David and I. It takes me back to movie marathons with my sisters and fighting over the biggest chunk of caramel popcorn. I have included this family heirloom recipe below in the hopes that you incorporate it into your family movie night as well. From a seasoned professional, I recommend eating it as fresh as possible so every morsel melts in your mouth.
Happy movie and popcorn night!
Joanne
Caramel Popcorn
Ingredients
2 bags of air popped popcorn

1 cup brown sugar

1/2 cup corn syrup

1 stick of butter

1/2 teaspoon of salt

1/2 teaspoon baking soda
Directions
Preheat the oven to 325. Combine the butter, corn syrup, salt and brown sugar in a large sauce pan over medium heat. Once butter is melted and ingredients are combined, bring to a boil. Add baking soda. Pour immediately over popped popcorn in baking dish. Place in oven for 1 hours, stirring every 15 minutes.