Barcelona Beaches
My bathing suit season is starting soon, very very soon. It scares me. I leave for Spain on Wednesday, so not only do I need to be bathing suit ready but I also need to be tan. I am so shockingly white I will scare the Spaniards. That can easily fixed by a quick trip to the spray tanner, the bathing suit issue is another problem all together. My plan is to eat lots of greens and fruits. I have an obsession with fruit in particular watermelon. I could eat an entire watermelon in one sitting, so the salad for this week's salad series is a perfect combination. It has my greens as well as my watermelon. I hope you all enjoy it as much as I do!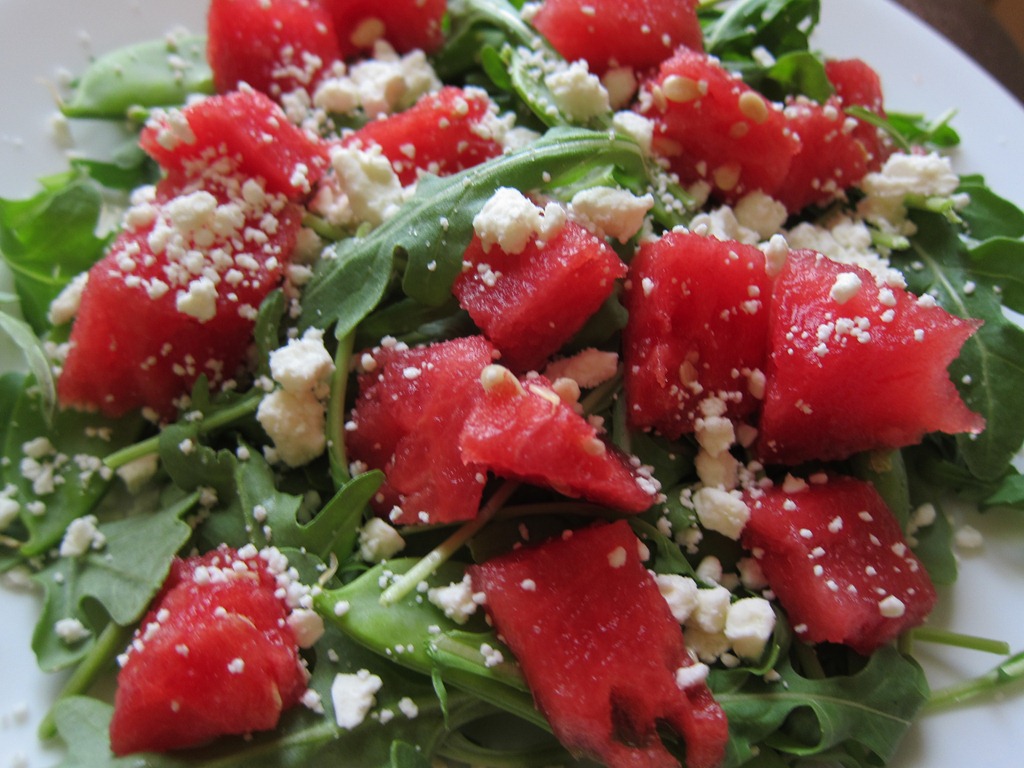 Watermelon, Feta, Arugula Salad
8 cups of cubed seedless watermelon
1 bag of baby arugula (15 ounces)
2 tablespoons of balsamic vinegar
1 7 ounce container of crumbled feta cheese
Add all ingredients into a large bowl with the exception of vinegar. Toss to combine and drizzle with vinegar.