It's no secret I love all things English. The tea and mini sandwiches, the accent, the clothes (TopShop anyone?), the Princess... heck even my own husband holds a United Kingdom passport. So, it should be no surprise that I spent my Sunday evening glued to ESPN watching the Wimbledon Men's Final rerun (we missed the live show because of an impromptu weekend road trip) and screaming 'Come on Andy!!' in my best English accent. Well all of that shouting wasn't in vain because the English lad took the championship in three straight sets becoming the first British player to win since 1936. All Hail the Queen.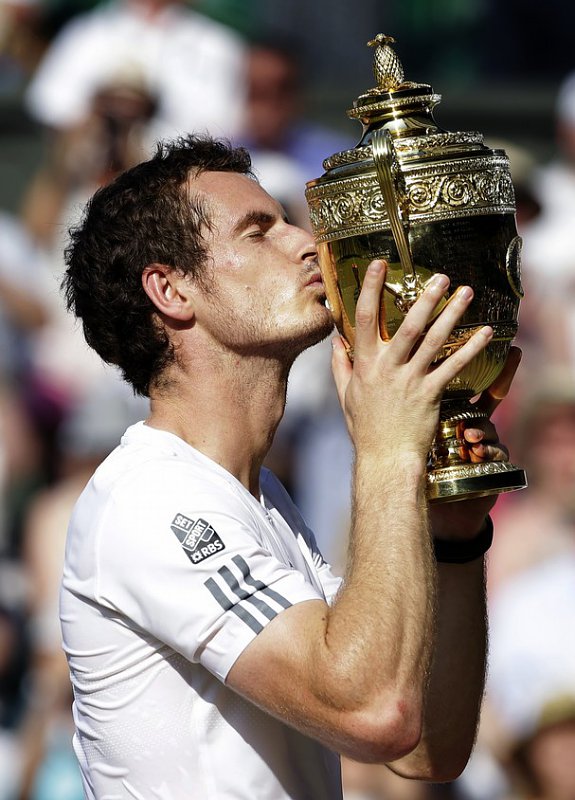 One new thing that I did discover was a Wimbledon tradition that I can now add onto my list of English love. What I am referring to is the simple yet delicious Wimbledon treat of Strawberries and Cream, washed down ever so appropriately with champagne. I've included the recipe below for the next time you're in the mood for a cheeky good snack.
Now that is smashing,
Joanne
Strawberries & Cream
Ingredients
A splash of vanilla extract
Directions
Pile strawberries into 4 to 6 small dessert cups or glass dishes. Combine cream, sugar and vanilla extract and beat into soft peaks. Pile cream on top of berries. Wash down with some bubbly!